This year the CBC Calgary Food Bank Drive is taking place but from a safe distance. Many local Calgary and Area businesses, including Downtown Vision Care, have joined forces to donate some fantastic items for an online auction. From private tours of the Royal Tyrrell Museum to Whiskey packages, there is something for everyone!
Make your bid on our special vision care package that includes: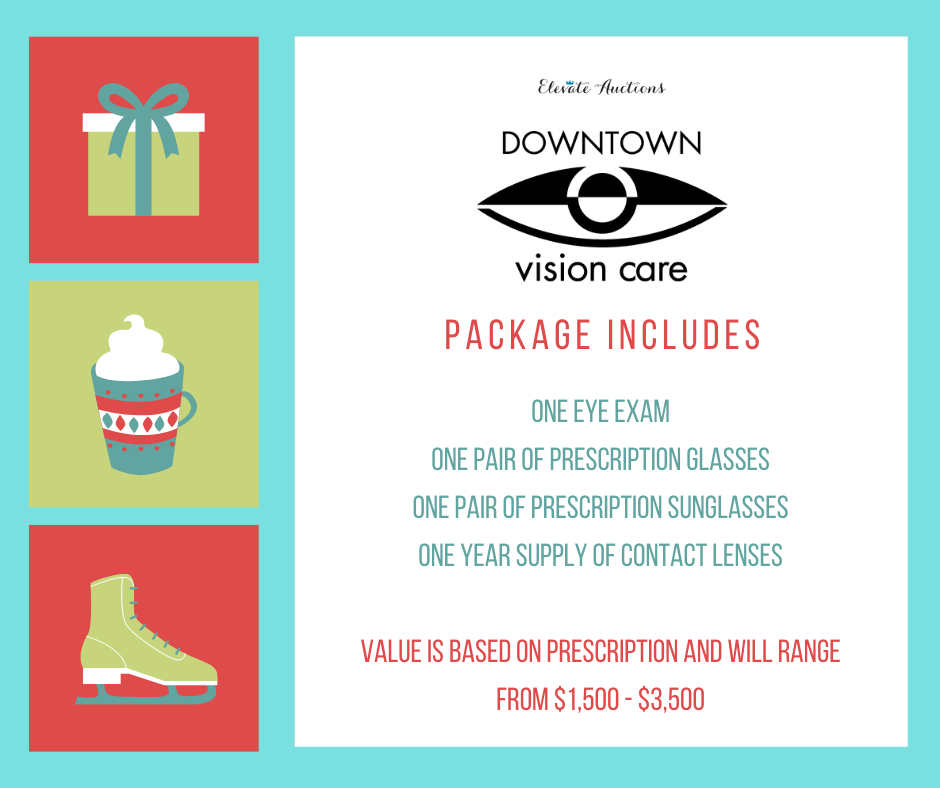 One eye exam
One pair of prescription glasses
One pair of prescription sunglasses
One year supply of contact lenses
Value is based on prescription and will range from $1,500 – $3,500
The value of the package will depend on the winning bidder's prescription. Single vision lenses are less expensive than multifocal lenses for contacts, sunglasses and glasses.
Make your bids here until Sunday, December 20, 2020, 07:00 PM MST!!!